The Central Committee of the Tape Corps announces:
The first audition of the new Dadanaut album is just taking place.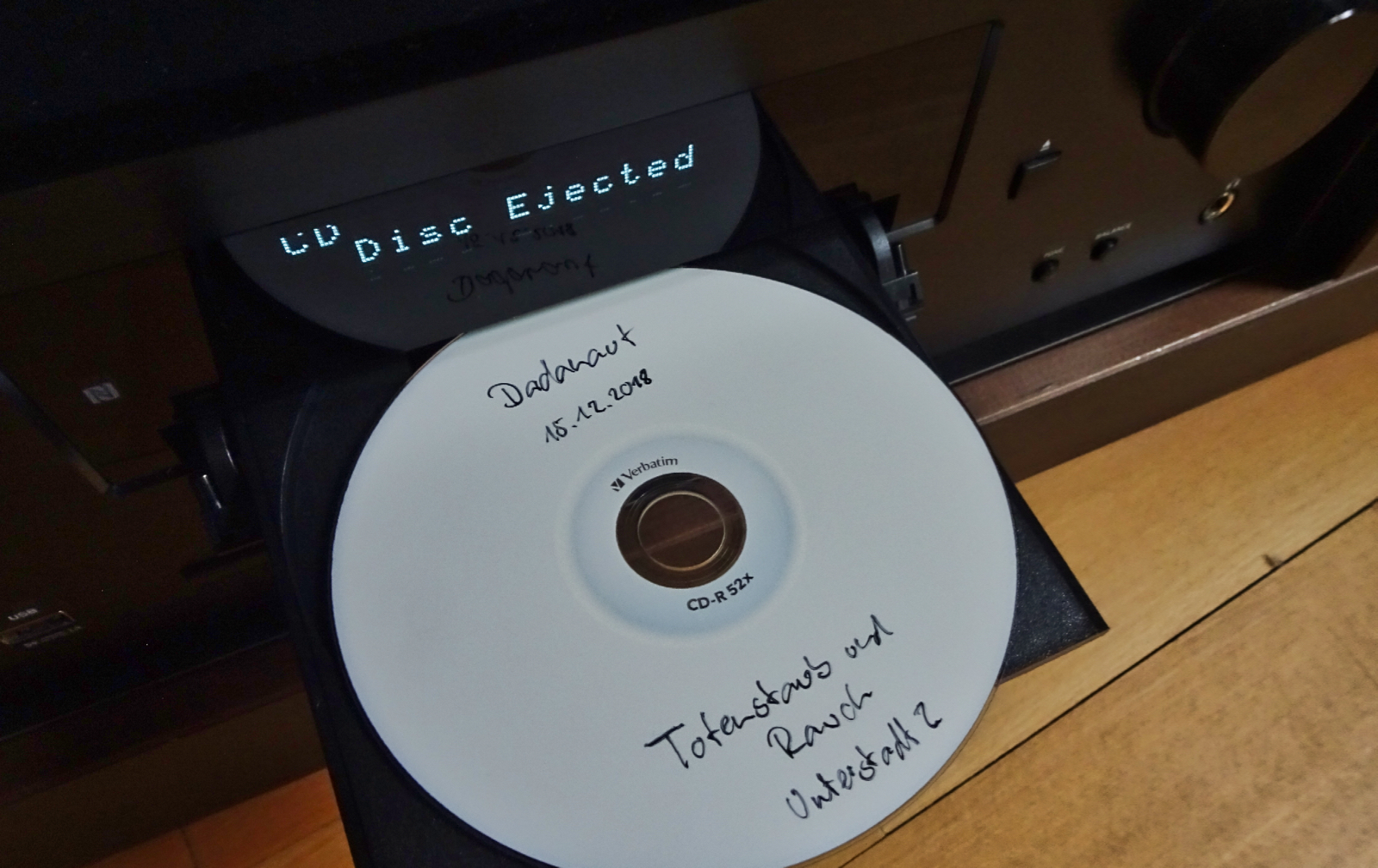 ---
16. Dezember 2018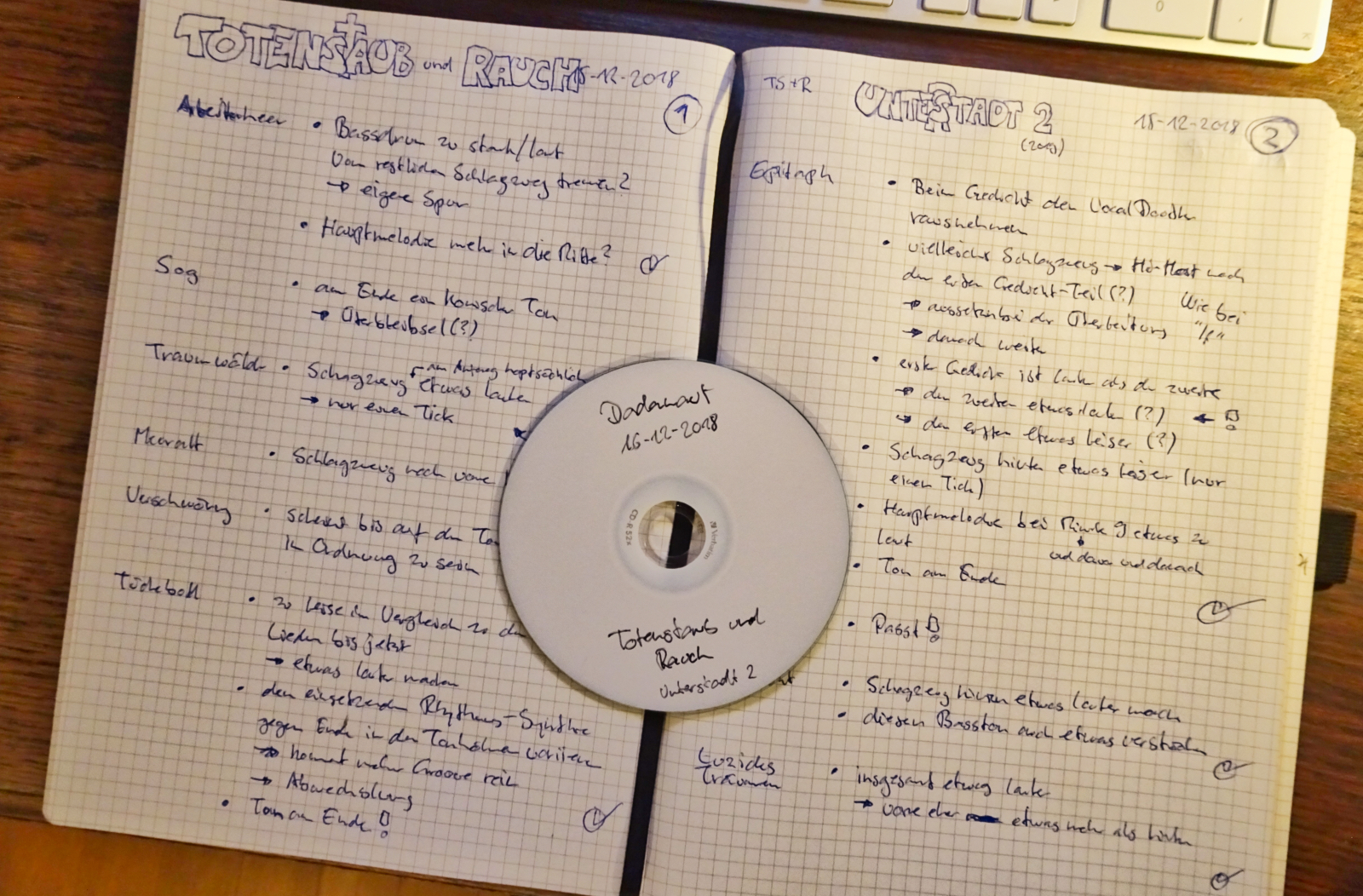 After the first listen on the hi-fi system, there was a list of shortcomings.
They were eliminated the day after and a new audition took place.
---
17. Dezember 2018
Of course there were new complaints. They were ironed out in the morning ... and here and there new ideas found their way into some songs.
And in the evening another hearing ... and ...