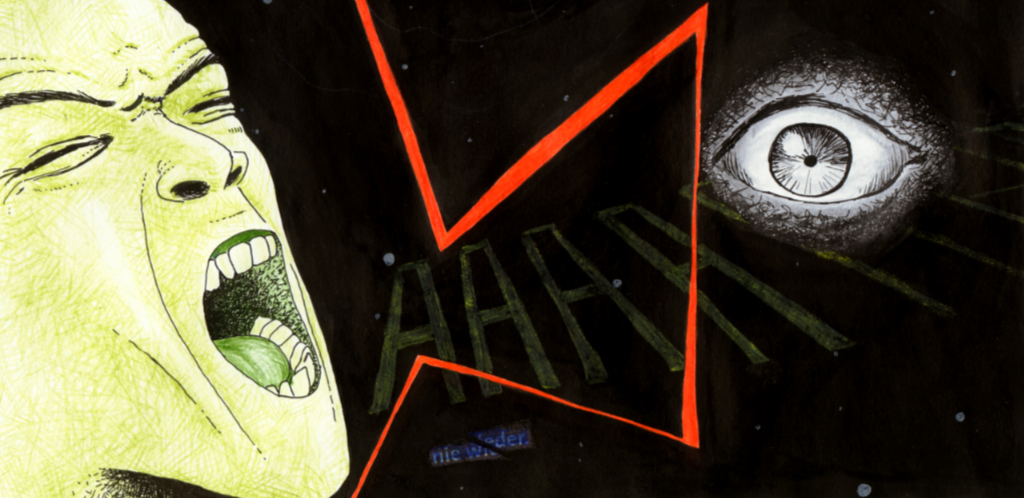 Did you bounce against a wall and all that's left is a whiplash...? Or did you just got lost in space?
Listen here for a short relief .
---
Shortly before the release of the album we've worked on the songs. During mastering sounds – which were never to be heard before – were suddenly audible. Mainly in the song Unzeit. Unfortunately the original file could not be opened anymore. Only with deactivated plugins. Two of them were suddenly faulty and Apple Logic crashed whilst trying to open the song. Looking back, they had already caused problems during the creation process. We did not pay attention then.
Unfortunately these two plugins were active on every track in the song. Both the keyboard and the string instruments.
So we had to deactivate/delete the faulty plugins and find new ones with similiar sound options. That took us some time.
The principle fits. 'Cause since the begginning everything happened by pure coincidence and some incidents. The songs have always been spontaneous ideas or jams, which then have been worked out and constantly changed.
After a few hours Unzeit sounded satisfying again, and the release came closer again. In between renewed listening and doubting and chaning the mix...
It never seemed to end. One's never satisfied and wants to change everything again and again. This cycle's endless. Apparently.
But Schleudertrauma had to come out. Had to be ready finally. Out of our heads and into your ears.
With all its corners and edges and typical "dadanautic sound".
---
By the way, Unzeit dares to take a look at the next album: Unterstadt
That will come soon (summer or autumn). But don't worry. There won't be an e-mail about it.
---
Find here the advertising e-mail for Schleudertrauma, with a link to the free download.