Another restart ... again ...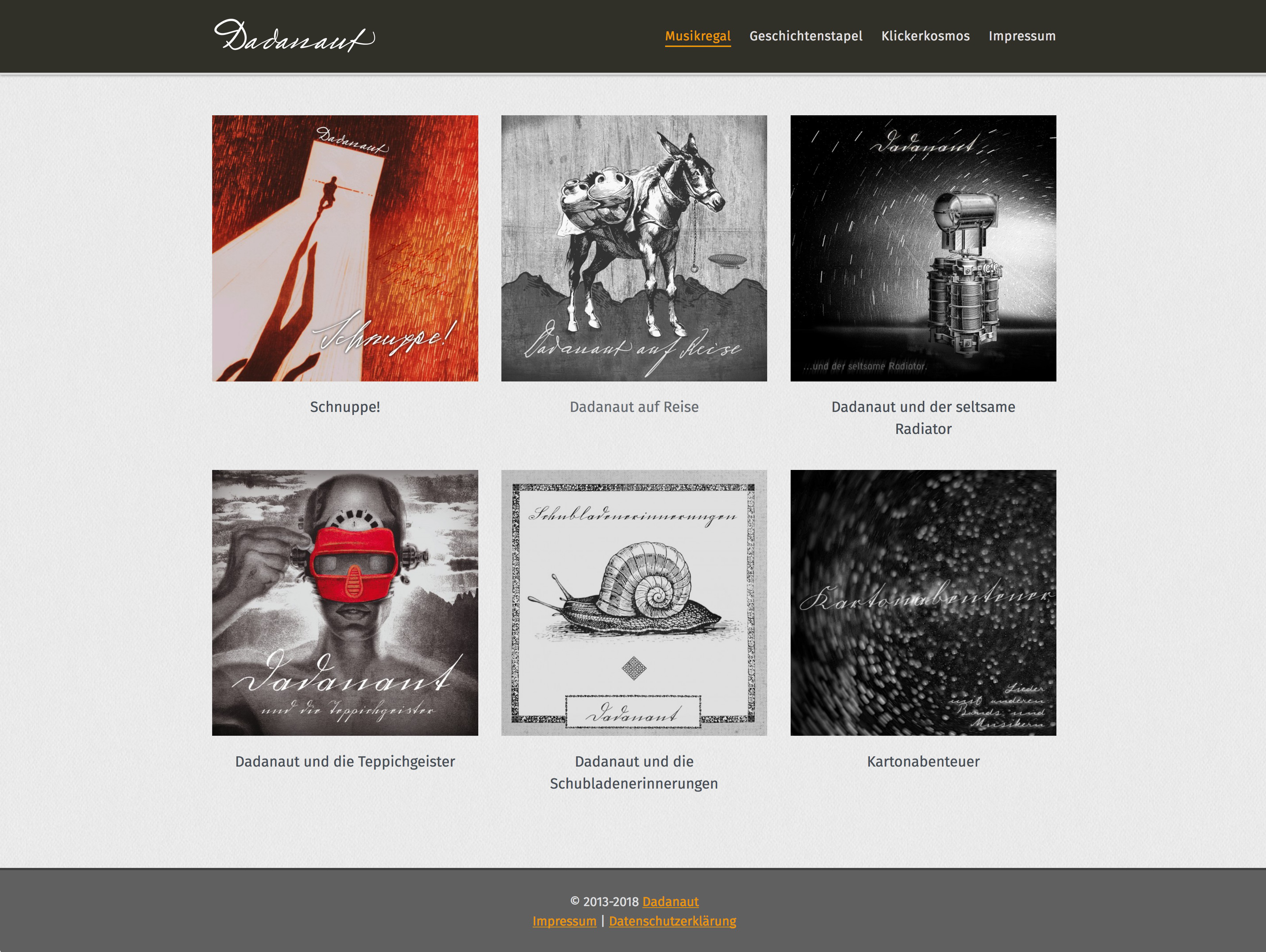 Those Dadanauts are crazy!
Recently Dink tried to update the CMS, which worked in the underground of the Dadanaut homepage. Unfortunately there were problems with the MySQL database and some extensions he couldn't fix. Anyway, after two days the homepage still didn't work as expected.
Then All-Inkl had to step in again to install an older backup. After one hour the old homepage was back online. Just like it was before the update works had begun. Dink tried again and failed again...
Next step: going crazy...! Some people probably know that.
It was never a problem to update this CMS. Never. Everything has always been stress-free. Even without local copies. From other content management systems such update problems were rather known.
So shit on it...! Away with CMS and MySQL database. A Flatfile CMS had to be the thing now. One without a MySQL database in the background. One, which can be copied and maintained easily. Also as safety copy.
Kirby was selected quite fast as replacement. Installed and configured super-fast and adapted just as quickly. At least in a way that it looks reasonably satisfying and ready to use.
Finetuning will follow as usual.
And soon two or three new albums...
Tomorrow Kabale will be released!
And now have fun!